What's new?
In July, my
Diatonic Symphony
, a tiny little birthday composition for Ensemble Modern's 40th anniversary, will be recorded with Ingo Metzmacher. Furthermore, the live-virtual programming of
Schwelbrand 2020
is in progress – more details will follow soon!
Welcome!
...to the website of Berlin based composer Martin Grütter (* 1983).
→ Best, navigate directly to the
audio files
or – even better – straight to the next concert:
July 2, 2020, Dresden
55 Singularitäten
(El Perro Andaluz)
Second best (to whoever prefers the philological distance), read my
texts about music
in order to know in advance how to talk about the music you still have to hear (»… virtuoso … electronics … very loud … difficult …«)
Latest article at mozartzuvielenoten:
15 Feb 2019
Exotherme Reaktionen beim Clash of the Compositions (Artikelserie – Teil 4)
(hier zum …ersten Teil… – …zweiten Teil… – …dritten Teil… der Artikelserie zum Thema Meta-Komposition…) Um zu verstehen, welche Energien freigesetzt werden, wenn zwei Kompositionen im Rahmen einer Metakomposition aufeinanderprallen, möchte ich mit einer kurzen Analogie starten. Stellen wir uns
...continue reading...
Third best, consult my
biography
to judge if the prizes are renowned, the teachers respected & the festivals established…
"rapid tempo and enormous volume"
dpa
–
"fragments of lunacy"
Neue Westfälische
–
"virtually breathless"
dpa
–
"eruptive, fragmented, and cross-grained"
Anaclase
–
"uncanny"
Kulturserver NRW
–
"uncommon energy"
ConcertoNet
–
"beautiful"
Thierry Vagne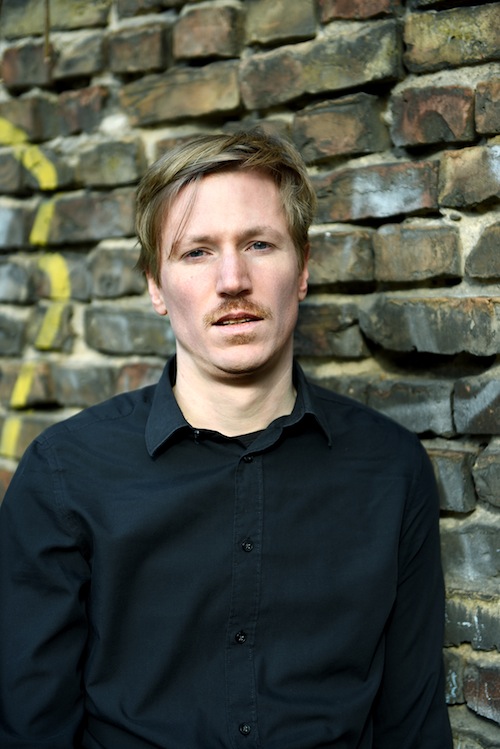 What happens else?
I direct the festival Schwelbrand.
There are plans for new works with Neue Vocalsolisten and with Ensemble Modern.
I've also got plans for a huge, self-produced conman music theatre which still seeks investors (WP 2027–30).
And now… have fun!
Click, read, listen – get destroyed and rebuilt and ravished and transcended by the music!