sacred river A L P H 's meanders mazy mad & measureless
for 13 instruments
Excerpt from the world premiere of the second version – for the complete recording, see the download area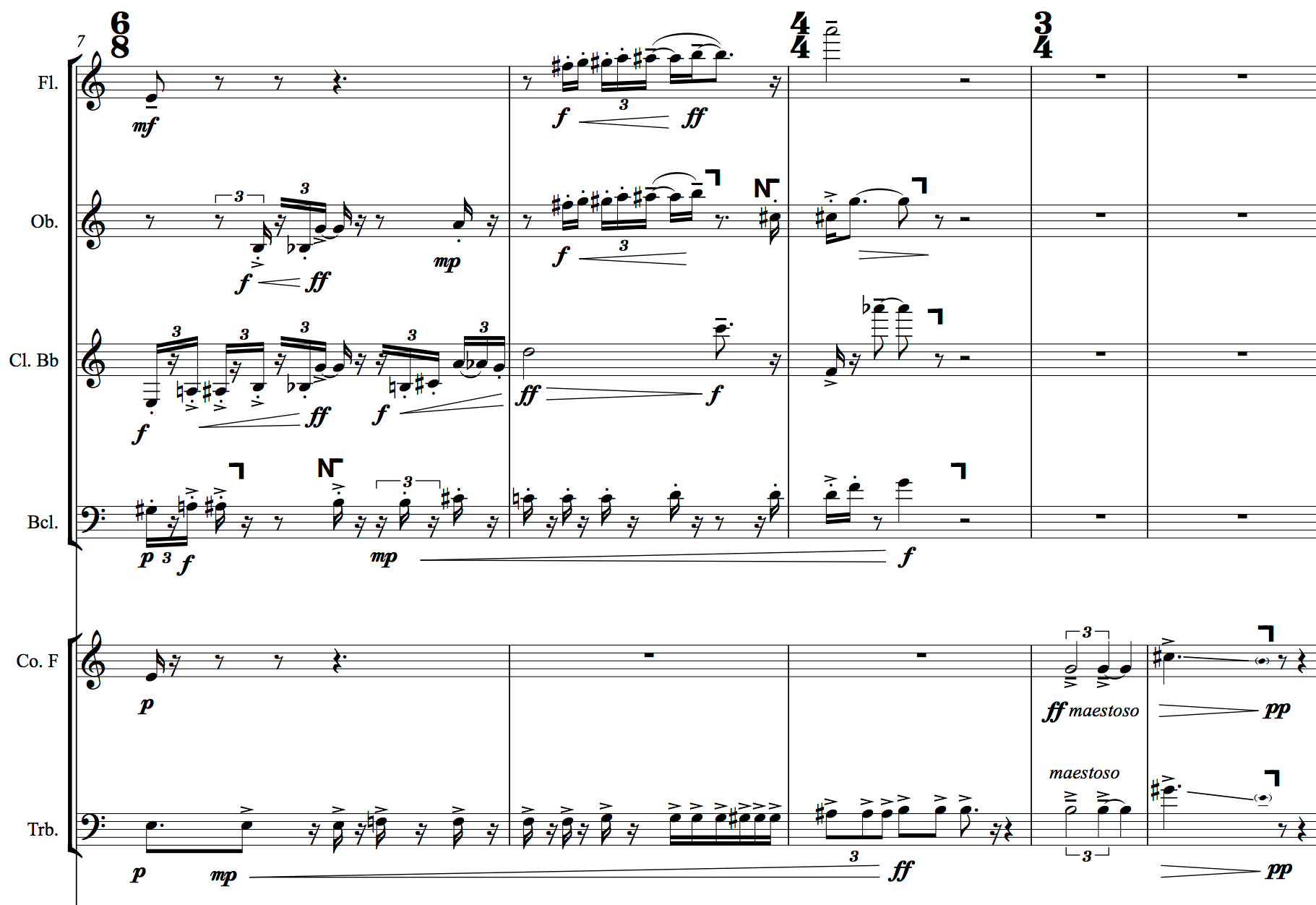 Year of composition:
2007, rev. 2009
Publisher:
World premiere by Ensemble Ligatura in Berlin on October 13, 2007.
Detailed instrumentation:
flute, oboe, clarinet, bass clarinet, French horn, trombone, piano, harpsichord, 2 violins, viola, cello, and double bass
Past performances:
October 13, 2007 Berlin · October 10, 2009 Paris · March 15, 2010 France Musique
Program note:
L\'un des poèmes les plus originaux et les plus tordus du romantisme anglais, "Kubla Khan", a été écrit par Samuel Taylor Coleridge.
In Xanadu did Kubla Khan / A stately pleasure-dome decree: / Where Alph, the sacred river, ran / Through caverns measureless to man / Down to a sunless sea.
Ainsi commence le poème, on y voit apparaître le motif central de l'incommensurabilité à travers laquelle serpente la rivière sacrée A L P H : Five miles meandering with a mazy motion / Through wood and dale the sacred river ran, / Then reached the caverns measureless to man, / And sank in tumult to a lifeless ocean.
Les méandres de la rivière sacrée, à travers des forêts, des vallées et des caves aux dimensions surhumaines : un faufilement sinueux, un jeu souverain et virtuose, parfois trompeur, un envoûtement par l'agencement des motifs et des éléments.
Dans le même temps, une lancée vers le gigantesque, le measurelessness, vers l'apothéose, qui, pourtant, peut faire volte-face et basculer dans l'exagération, la caricature, la grimace, le ridicule – le surhumain et ce qui ne peut pas s'y mesurer comme les deux revers d'une même médaille...
Tout cela devint musique : Could I revive within me / Her symphony and song...
Beginning of the score (including detailed instrumentation and performance notes):