Allheilmittel
for orchestra with piano and hyperpiano
Next performances of Allheilmittel:
January 25, 2018, Broadcast – hr2
May 27, 2018, Broadcast – WDR 3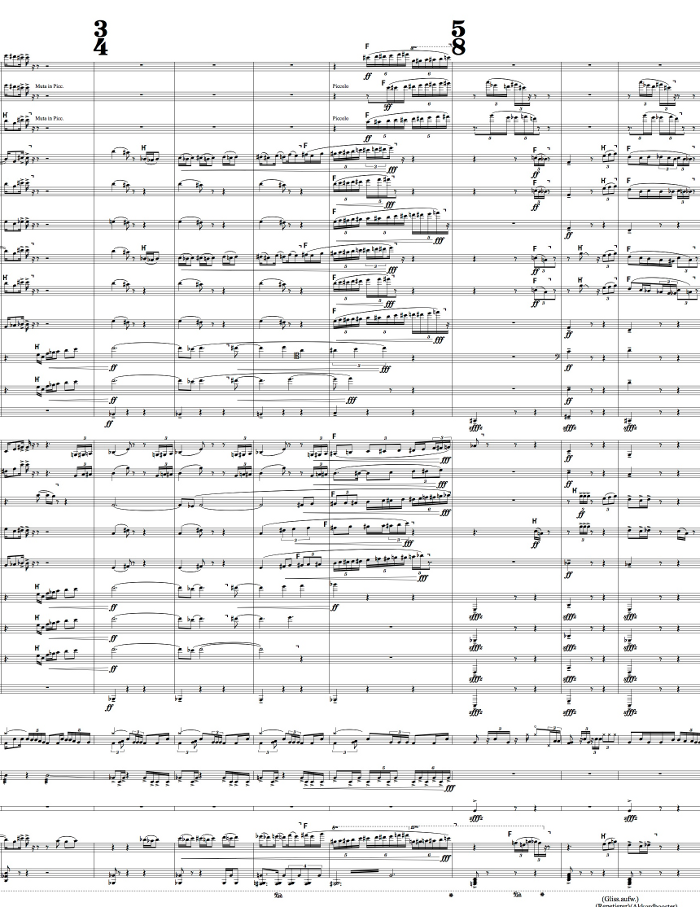 Year of composition:
2017
Publisher:
Commission of Ensemble Modern. World premiere by Ensemble Modern Orchestra in Frankfurt on November 24, 2017.
Detailed instrumentation:
3.3.3.3 - 4.3.3.1 - 3perc.pno.keyb - 12.8.6.4
Past performances:
November 24, 2017 Frankfurt
Program note:
Das Allheilmittel, so versichern uns die antiken Ärzte, besteht aus zerstoßenen Hahnenkämmen, Knoblauch, Goldstaub, Opium, Entenblut, Theriak, Tränen und Zimt. Doch kein verständiger Zeitgenosse glaubt daran, dass diese Zutatenliste wirklich vollständig ist – hat sich doch eine ganz ähnliche Rezeptur 1919 gegen die Spanische Grippe als völlig wirkungslos erwiesen. Nein – die Ingredienzen des Allheilmittels sind so unendlich wie seine Wirkungsweisen! Rost wird zu Plutonium, Blinde können fliegen, zwei Brote verwandeln sich in fünftausend Fische, drei Klaviertasten spielen siebenhundertsiebenundsiebzig Töne, Repetitionen repetieren rasender als rasende Repetitionen repetieren, und dann – fällt die Pechmarie in den Brunnen, taucht durch den sprudelnden Quell hinab, blickt dem Abgrund ins finstere Angesicht – dies ist die Nigredo, die fürchterliche!!! – und schluckt und stockt – und taucht im nächsten Moment als lichtumflorte Goldmarie wieder empor, mit einem duftenden Blumenkranz im blondlächelnden Haar… und nun weiß sie auch, was uns fehlt: Krötenfleisch! Krötenfleisch! Kein Allheilmittel ohne Krötenfleisch!!!
Review:
Apriva, in prima assoluta, la coniugazione contemporanea del concerto per pianoforte e orchestra secondo Martin Grütter. "Allheilmittel" (Rimedio universale), eseguito in prima assoluta, è un'autentica panacea per la noia composta di molte soirées contemporaines: dinamica travolgente, parossismo sonoro per una vera esplosione di energia musicale nel dialogo fra pianoforte classico, "hyperklavier" (invenzione dello stesso Grütter) e un'orchestra ipertrofica trattata con autentico virtuosismo compositivo.
Beginning of the score (including detailed instrumentation and performance notes):